ScorchStack Issue #1- I don't care if you live or die
I actually do care, I just pick my favourite quote from the newsletter to name these things. Please don't die.
Good morning to you, and welcome to the first edition of the ScorchStack- the best and only Flames weekly newsletter. In lieu of explaining this again, you can click here, but the gist of it is that we cover the Flames. How? Well I guess scroll down.
What's inside?
The Flames and their 5v5 play: a recipe for an early exit?

The inaugural Floob's Like It or Not

Playoff Sam Bennett… in the regular season?

Which Flames jersey should you spend your CERB on?

How are the stars managing the Flames? That's right, we're talking about record scratch Astrology?!?
Since last week
We didn't have a last week. Time is made up anyways, so we're starting time here now. You are now living in the ScorchStack era and everything before is irrelevant.
---
Calgary Flames' 5v5 play is the reason they will likely get bounced from the playoffs
Turns out most of the game is played 5v5 which isn't great
By Nathan (@hanoten)
The Calgary Flames have technically won five "playoff" games in the 2020 playoffs, improving on their total from last year despite being a much worse regular-season team. Their luck may have run out though, down 3-2 to the Dallas Stars and looking lucky to be close sometimes.
We're learning very quickly that even though the Flames have had great scoring prowess on both their powerplay and their penalty kill, the majority of the game shockingly still happens at 5v5. Relying on shorthanded goals to win series is like relying on Bob Hartley to win series – that shit happens maybe once if you're lucky.
So far, Calgary has been incredibly fortunate to play against the Winnipeg Jets and the Dallas Stars. Winnipeg for the rash of injuries they dealt with, and Dallas as the only other team in the west with the ability to shoot themselves in the foot just as well as Calgary.
If we take a look at how the Flames were doing at 5v5 going into Game 5 against Dallas, it doesn't paint a pretty picture. Even a quick glance at their separate series against the Jets and Stars outlines that pretty quick.  
Against Winnipeg, which featured four regulars missing up front to along with the bargain bin discounts they called a defensive corps, they didn't even manage to have a positive CF% total. No player had more than two 5v5 points, and only Playoff Sam Bennett and Andrew Mangiapane had two primary points at 5v5.
After four games against Dallas, the Flames trail in all of CF%, xGF%, SCF%, and HDCF% by at least 15 points, and going as high as 30 points. You don't need to be a computer boy to realize that Dallas has a decisive edge at 5v5, making it a minor miracle that they had only outscored the Flames 8-6 in that regard. That's a whole lot of pad taps to Cam Talbot for his 4.65 GSAx in the playoffs and also to the amount of times Dallas has done the Flames a favour and just missed an open net.

Speaking of open nets, wouldn't it be nice if the Flames could score in one? It won't help their 5v5 play, but it would have prevented Game 4's heartbreak and made Game 1's ending less chaotic. If the Flames can't improve 5v5, they need to be excellent in every other category to continue on, 5v6 included.
The top line of Sean Monahan, Johnny Gaudreau, and Elias Lindholm have notably had their struggles, but it's not as if they are the only issue sinking the ship. Giordano has been more of a liability than a rock on the ice. The fourth line is a myriad of issues. Calgary's best line is no more thanks to Matthew Tkachuk's assumed concussion.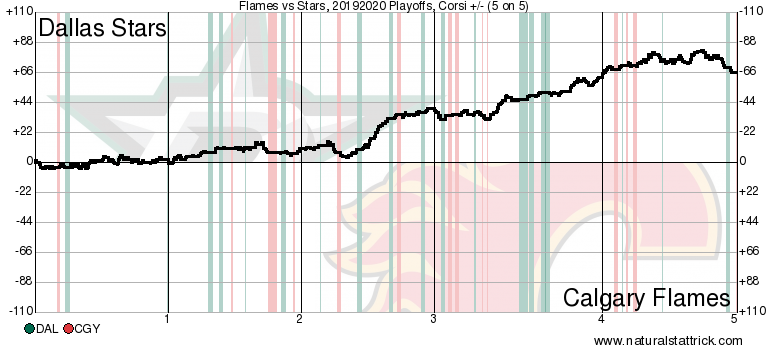 Throughout the playoffs, only Mark Jankowski and Alan Quine are above that beloved 50 CF% mark, which has more to do with how little they've played than the good work they are doing. The loss of Tkachuk hurts, but it isn't as if he was blowing the doors off of carrying play.
What's the solution here? During the playoffs, unfortunately there isn't much to be done without some incredible motivation from Geoff Ward or hoping that every team they face keeps suffering key injuries. There isn't much to be done personnel-wise except Tkachuk coming back from injury, especially since Austin Czarnik left the bubble and none of the other black aces inspire much confidence. Shame about Matthew Phillips just being at home.
The reality is that they probably need to do some tinkering in the offseason to get closer back to the magic of last season. Hopefully they also count the qualifying round as "good playoff experience" so that they can start to move past their own self-inflicted narratives and focus on building toward the future.
---
Like It or Not
Like A Thing. Hate Another Thing
By Floob (@itlooksreal)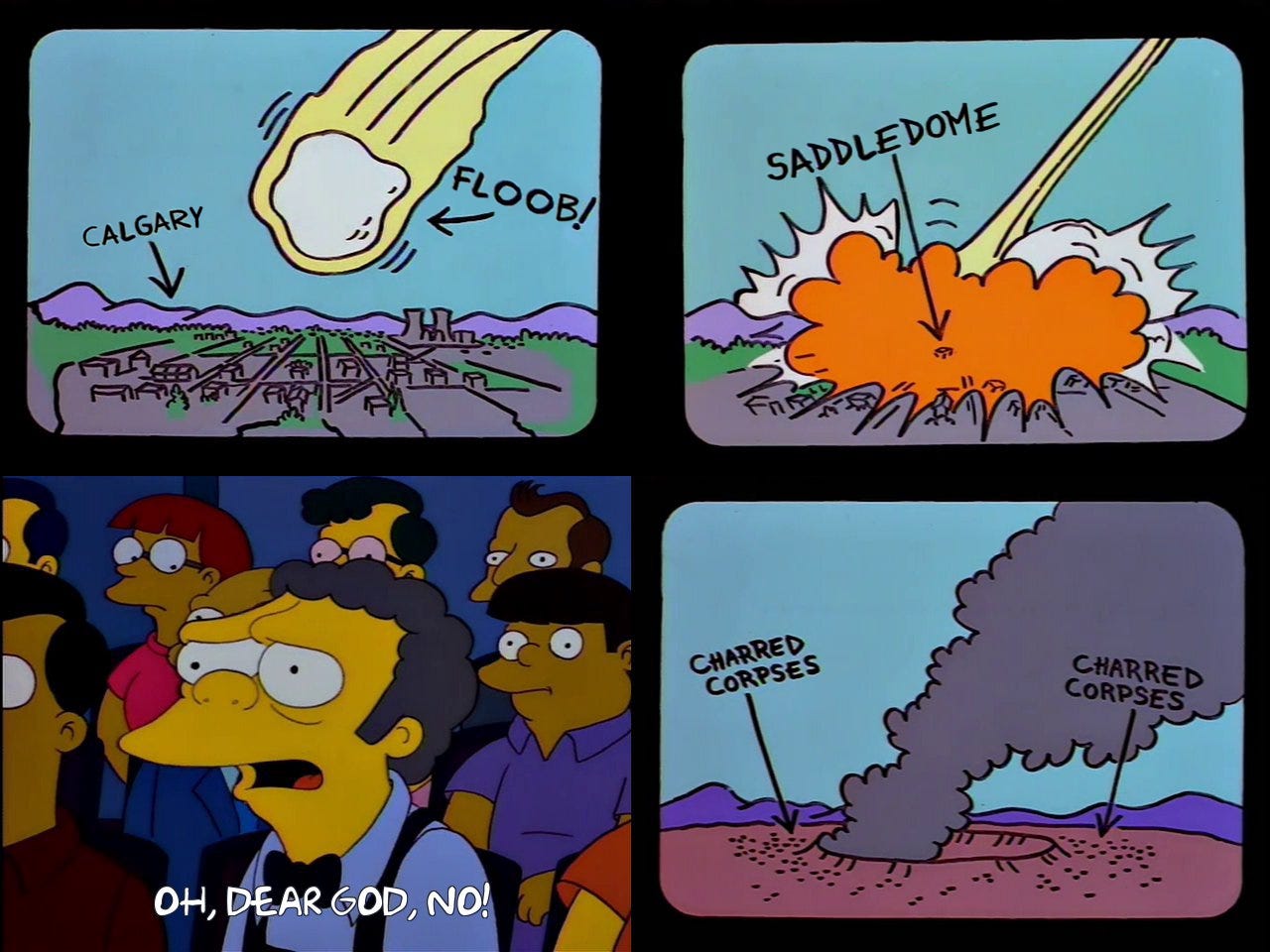 Hello.
As a fan of the Calgary Flames, of the sport of hockey in general, if not just a damn human being with free will slowly ambling across this mystical cosmos we call life, you are capable of a plethora of emotion. Joy. Hunger. Trepidation. Being crestfallen. Wanting to go swimming. Hunger again. Your limbic system is a beehive of nuanced thought and feeling, ever threatening to swarm the unsuspecting with a melange of sensitivities. I will take that ever longing capacity you have to feel and attempt to to distill it all into one simplistic, binary love or hate category. Every week, the ScorchStack will feed your ravenous little bellies with the cupcakes of inspiration, and the hot, leaden gruel of pure spite. Things you love. Things you hate. Related to your Calgary Flames. This really doesn't seem like it needs much of an explanation, so let's just jump right into it. Or don't. I do not care if you live or die.
What You Love: Dillon Freaking Dube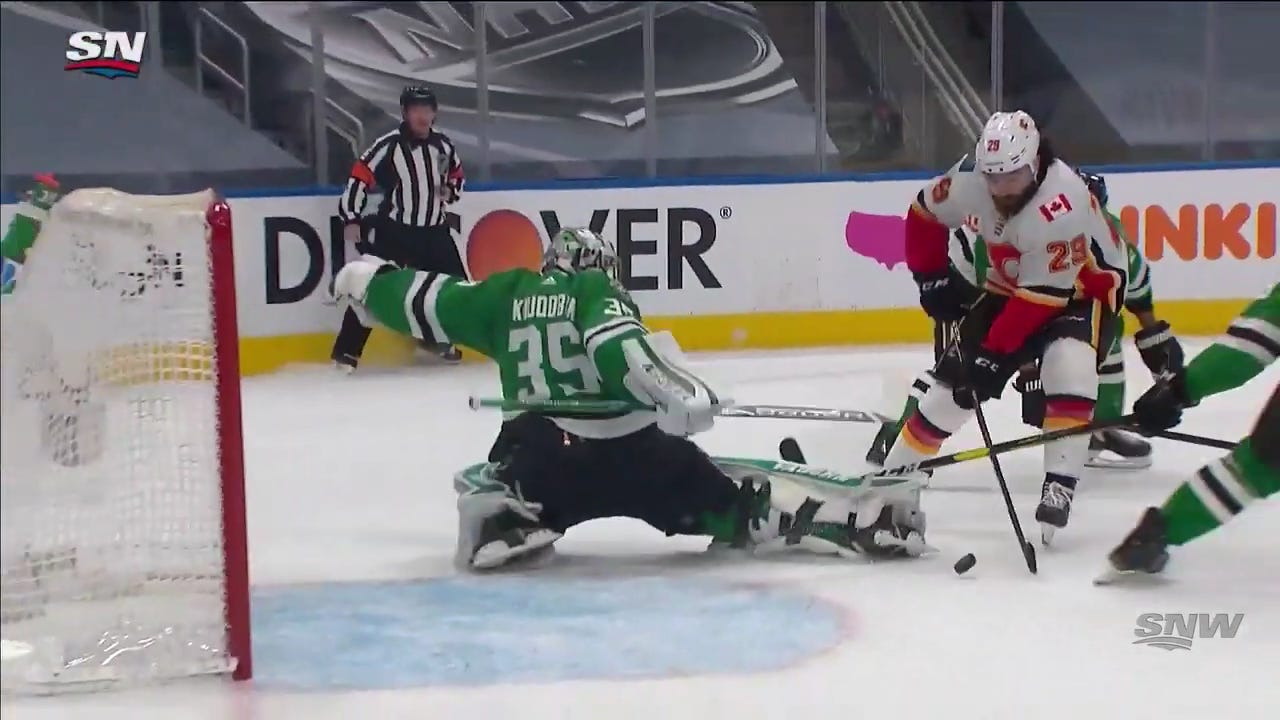 When the Calgary Flames selected the Cochrane, Alberta forward 56th overall in the 2016 Entry Draft, you might have had a squelched enthusiasm about the choice. Winning a WHL championship in his rookie season in Kelowna, and being a point per game player in his draft year make him a perfectly fine second round pick, but nothing you would consider awe inspiring, certainly nothing that would indicate a surefire NHLer was in our midst. It always seemed like he had potential, but just as easily could have proven to be only A Guy.
Becoming Captain for Team Canada at the World Juniors and a point per game rookie season in the AHL suggested that the ceiling for Dube was much more vaulted than we might have anticipated, and brief stints with the big club in the following years - including multiple instances where former head coach (I will not say his real name and will now insert a mean-hearted pseudonym) Dill Feetturd would not play the kid and we'd get mad because it meant more ice time for perennial 26 year old top prospect Garnet Hathaway - gave us glimpses into the returns we are getting now.
Dillon Dube has since accepted his werewolf heritage and has harnessed that power, wielding it however he sees fit on the ice. Since being encased in an Edmonton shaped bubble and resuming NHL play, he has been an anchor on the third line, scoring three goals, hovering around 50% for most possession metrics despite dragging around a couple of boat anchor linemates, and has matured into a focal point in the Flames offense during a span where the top guys have gone perhaps predictably quiet. I don't think this new Dube, if I may be brash, is an illusion. This is a world where the Oilers are still adorable pretenders and the Leafs are blowing any shot at postseason success, so we can infer that the universe is calibrated correctly. Yet Dillon Dube still chugs along, scoring goals, making Milan Lucic look good, and being the most 45 year old lookin' ass 22 year old there has ever been. 
Of course it's possible that Dube cools down and adopts a Sam Bennett-like maddening inconsistency about him. But you won't hear tale of that coming from 'round these parts. Is that something you want to read about, you sick freaks? Instead it sure feels like the Flames hit one out of the park with Dillon, and as such, where there was once doubt, now there is only love. And if there is anything negative you could say, I'm telling you it is Milan Lucic's fault.
What You Hate: The Idea Of The Game 2 Curse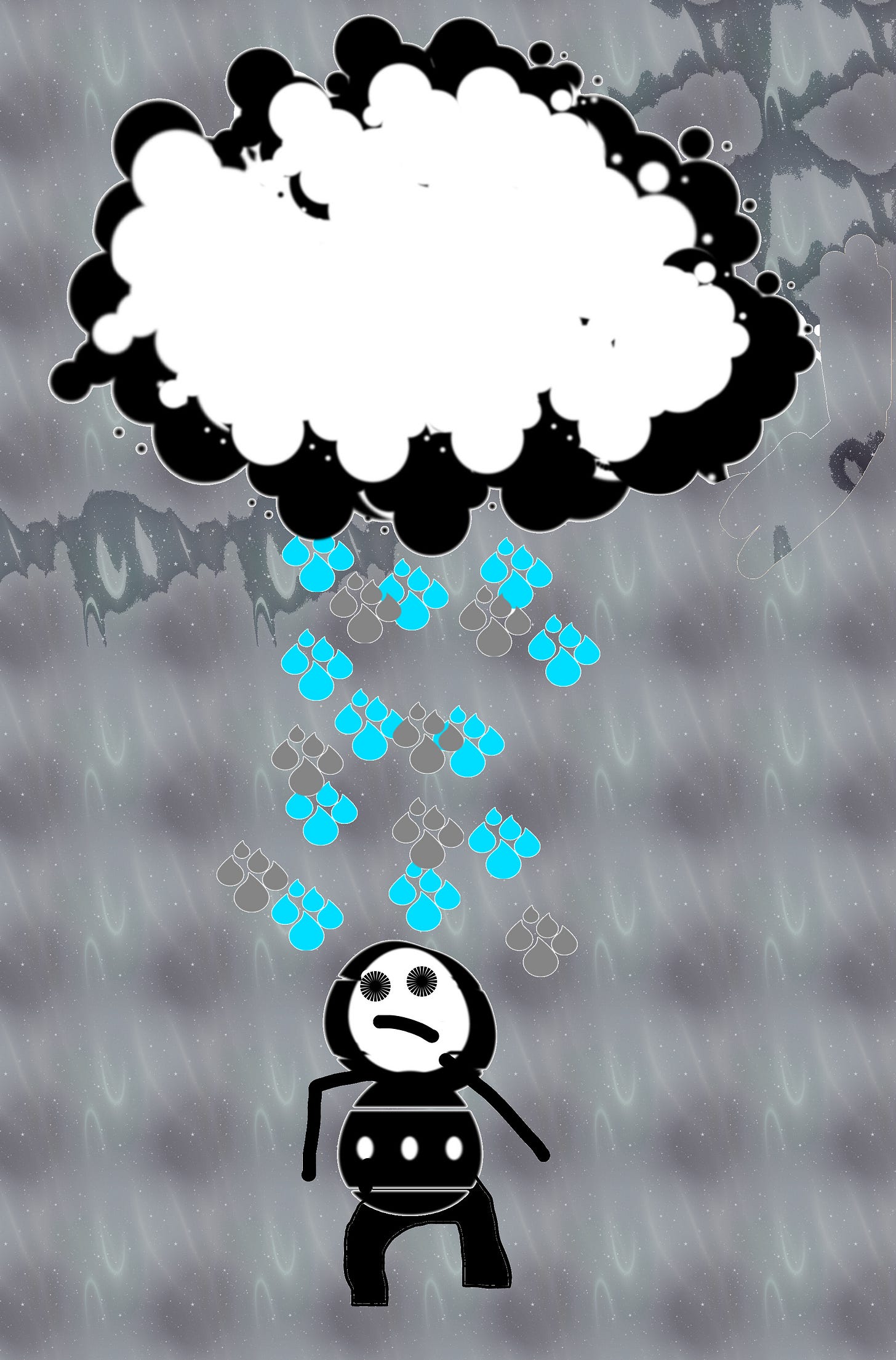 (That's a picture of "bad luck" I drew on my phone!)
On May 11th, 2004 in front of a full house at the hilariously named HP Pavilion in San Jose, California, Shean Donovan, Ville Nieminen, and Marcus Nilson each notched a goal and an assist, while Goaltending God and Man of Many W̶o̶r̶d̶s̶ Smokes Miikka Kiprusoff made 17 saves as the Flames captured the 4-1 win in Game 2 of the Western Conference Finals over the hometown Sharks.
Since that brisk NorCal spring day, Calgary has played Game number 2 in a playoff series eleven (11) times, and have won, uh, it says here zero (0) of those games.
Now that's not great, especially when you consider there was a full season lockout and seven years in which the team would not even compete in a Game 1, and maybe THAT'S a thing to get mad thinking about, and WHY THE HELL DID THEY THINK BOB HARTLEY WOULD BE ABLE TO FIX ANYTHING WHEN HE WOULD SCRATCH MIKAEL BACKLUND IN FAVOUR OF BRIAN MCGRA --- 
I would suggest that's not the note that should draw ire from you this week. This phenomenon of losing these games is, allegedly, known as the Game 2 curse. Very good. Very creative. This was not a thing I knew about before this week, and it absolutely is not a thing you knew about either. I will not believe you if you tell me otherwise.
I have no idea where this talking point originated. If pressed, I would wager it begins in earnest about 80 feet away from ice level and inexplicably picks up steam. Call that an educated guess. But after the Flames dropped Game 2 to Dallas this past Thursday night, The Curse was a subject you would discover to be inescapable. And that's the thing you should hate: how goddamn stupid this is.
This is the younger cousin of the infamous Honda Center curse, a plight which is dead and gone and I would like to never devote energy to considering ever again, but I don't need to tell you that; you of course already know. Yes, fables about a folkloric curse are indeed harmless and silly and but a cute little wrinkle you can spend your free time getting buried in - oddly coinciding with the time you stopped counting the days it's been since she left - but the longer this rolls on, the more people take it seriously. And while that still doesn't hurt anybody, it's REALLY annoying. 
To give credence to a losing streak with magical properties such as this requires us to first voluntarily harken back to a time and place where Chris Simon was allowed to have 15 minutes TOI, THEN to create a bridge to the year of our lord and Iginla 2020, and THEN attempt to find something tangible in 16 years of Game 2 losses and applying it to the present day. 
Meanwhile you could also just say that three players let Jamie Oleksiak creep towards the front of the net unchecked and Corey Perry hit a tape to tape pass on an extremely wide open man. In the final minute of the third period. In a recently tied game. That sure seems like it would hit the nail on the head for me.
Curses are stupid. This sucks. I hate it. Get it out of here.
---
PAID ADVERTISEMENT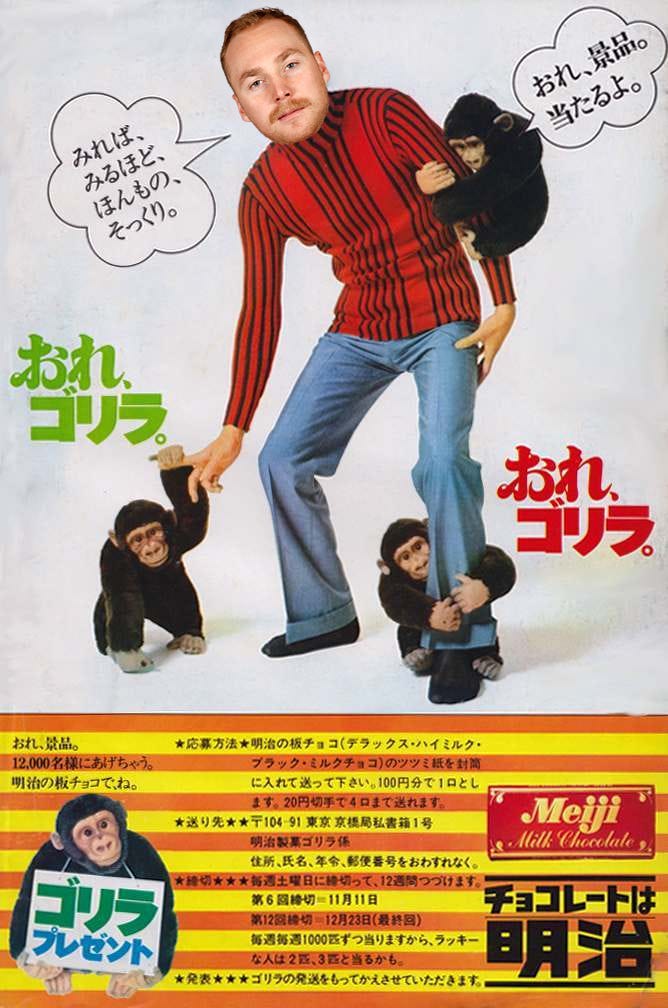 We thank our sponsors for making the ScorchStack possible every week!
---
How do we get regular season Sam Bennett to play like playoff Sam Bennett?
Many have tried, none have passed
By Christian (@decayinwtheboys)
Dillon Dube might be the breakout star of the 2020 playoffs, but returning to his role as leading man is Sam Bennett. Once again, Bennett has been the beating heart of the Flames this postseason, forming the team's tone-setting and most consistent line with Dube and Milan Lucic. With seven points in nine games thus far, he's undeniably going to walk out as the Flames' playoffs MVP.
With all this in mind (in addition to it being a long quarantine), no one would fault you for forgetting that Bennett was on track for his worst season yet, piss-poor even by his standards. He finished the regular season on pace for 19 points over 82 games, and with his lowest average time on ice yet. Fancy stats don't shine upon him either, with negative 5v5 shot stats across the board: 49.65 CF% (-1.51% relative to the team), 48.83 FF% (-1.69rel%), and 47.63 SF% (-2.32rel%). Bennett, ever the streaky player, didn't even have anything resembling a scoring tear. He was only able to nab points in back-to-back games twice this season, and scoring three goals over two games in February was the hottest Bennett was this season (naturally followed by complete donuts up until the stoppage).
Clearly, there are two separate Bennetts. There is no explanation for it, but two different Bennetts (Benni?) exist; one ends when the NHL regular season does and the other begins when the NHL playoffs do. They occupy the same body, but they are not the same entity. There is Playoff Sam Bennett and Regular Sam Bennett. One can drive play, score goals, and lead his team, whereas the other meanders around, mostly hitting the post. The only link between the two is the stupid penalties the take.
Ever since he's been drafted, many have wondered how to bridge the gap between the potential he had at fourth overall and the reality of how he has played for the majority of the time. The solution is Playoff Sam Bennett, but how do the Flames unlock that during the 82 regular season games? We are but mere fans spitting ideas into the ether, but here are some suggestions anyway.
Build chemistry with complimentary players and keep the line together
I'm a fan of the idea that players aren't just good or bad at hockey, but rather that they occupy certain niches that a good coach can identify and utilize. I think Bennett's one of these niche players; aggressive forechecker and absolute menace within the slot, but his talents are limited elsewhere. But if you mix in a smart two-way man with budding potential in Dube and a responsible playmaker with an imposing presence in Lucic, and you have a line that swarms the offensive zone and causes havoc. They may not be an absurdly dominant first line, but without much consistency or push from any other line at 5v5, they're what the Flames need.
Even when other lines can pull their weight, the Flames should look to keep this line around. There have been many lines in the past that have seemingly allowed Bennett to blossom, but none have had him work this well over such a sustained period.
Bennett's linemates this time around seem to have what previous partners don't. Mark Jankowski may have been a sharpshooter and effective forechecker at one point, but rose and sunk with Bennett, while both his ceiling and floor were lower than 93's. Jankowski has also never (sorry Jay) really had the potential young Dube has, and when he hit the top of what he could do, Janko sunk. Lucic, contract and age aside, remains an effective hockey player. Perhaps less speedy than former Bennett linemate Garnet Hathaway, but certainly more intelligent. He's not a long term solution, but he will work in that spot until he doesn't.
I would the say the Flames' major problem is that they only ever had one line going at once. There's no real easy way to solve that given the chaotic nature of hockey and the weird ways it ebbs and flows, but it's hard to argue against a line that is at least trying to put that chaos to good use. It's not smart to buy in on small sample sizes, but given how the Flames are constructed (and the coming cap problems), it's likely the best solution moving forward.
We change the world around Sam Bennett so that he always believes it is playoff time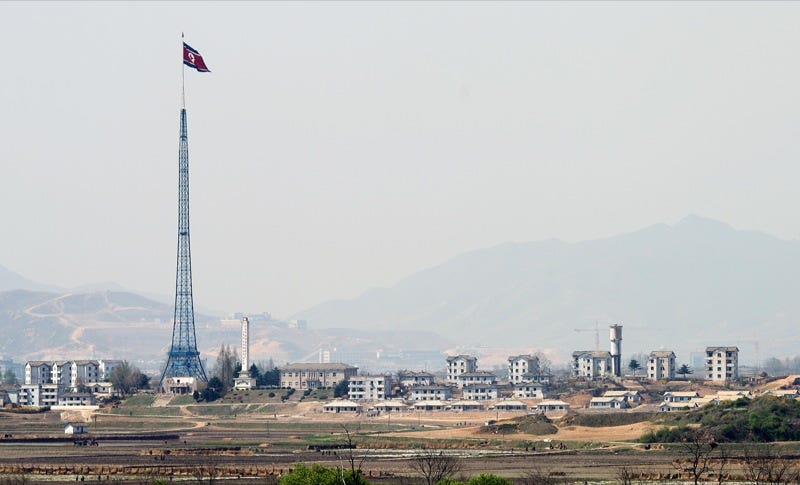 Within a kilometre of the border between North and South Korea lies the North Korean village of Kijong-dong, one of two settlements allowed to exist in the Demilitarized Zone. It's a modest, modern village with humble yet spacious apartment buildings. According to North Korea, about 200 farming families happily live in Kijong-dong.
According to everyone else, Kijong-dong is empty. No one lives there, the buildings are empty and there are no farms to be worked on. It is a Potemkin village, set up in an attempt by North Korea to convince South Koreans to flock across the border. It appears no one has taken them up on their offer.
What I'm proposing is that we turn Calgary into a more functional, better executed Kijong-dong, specifically for Sam Bennett. He should not be able to walk down the street and see some sign that it is not playoff time. Here, it is always playoff time.
This will take a lot of work and everyone has to buy-in, but it will be worth the work. We're talking constant vigilance, no slip-ups. If you see Bennett out in the street, you should say "wow, hi Sam Bennett! Sure is a lovely spring playoff hockey day! I can't wait to see you play in a playoff game tonight, which is when the playoffs are happening!" It might be -30 and December, but it is important to keep up the illusion. Would you risk Regular Season Sam Bennett?
There will be confusing moments. Bennett might ask "wait, why are we playing an Eastern team in the playoffs, even though we aren't in the finals?" or "why are all the series one game series?" He will raise valid points, but never break kayfabe. The NHL is doing playoffs differently this year. Boy howdy that stoppage really screwed everything up, now didn't it. If he persists, you persist.
Now there are ethical questions around this, the major one being "is it okay to gaslight Sam Bennett for our entertainment?" They are valid questions, and I'll answer them never. For the time being, it is the playoffs, it has always been the playoffs, and what are the playoffs without Playoff Sam Bennett.
We look to Hollywood
Ramina provided this idea:
so what i'm thinking, we pay a geneticist to recreate what drew barrymore suffered in 50 first dates and apply it to sam bennett. inhumane? maybe. but that's hockey baby. we do it after he scored two goals in one playoff game so he continues to play that same game everyday for the rest of his life. but it doesn't end there. we'll need everyone who attended that game to attend the same game everyday for the rest of their lives. no they can't have jobs or other hobbies, this is what it takes. we also invite adam sandler.
Now I haven't seen 50 First Dates, but I think this is a great plan. I haven't seen Memento either, but I understand that the plot is similar. If we can give Bennett amnesia and tattoo him with "it is the playoffs and you are Playoff Sam Bennett." It would have to be very selective amnesia, as he would both have to know that he is Sam Bennett, what the playoffs are, and that there's a distinction between Regular Season and Playoff Sam Bennett.
Obviously, Groundhog Day (haven't seen this movie either) is another movie plot that many would cite about being stuck in a particular time. I don't know how we would put Sam Bennett in one of those time loops, or how the things he learns living the same day every day would impact other days outside of the day, but it's an idea worth trying.
A thing I have seen is Twin Peaks: the Return, where the main plot for the series is about one man stuck outside of existence, and the good and evil dopplegangers that represent his physical form on Earth. All that being said, I do not know how this specifically applies to Sam Bennett, as I did not really understand The Return. Sorry to disappoint everyone, but I'm not going to make an ass out of myself pretending to understand the works of David Lynch.
Hypnosis?
Might work.
---
Why you should buy a Mangiapane Jersey: A Complete(ish) Guide to Spending Your Money on Overpriced Fabric
Well if you are convinced spending $200 is the right idea...
By Konnie (@Konnie49)
Most of us reach a point in our hockey fandom where we are deciding that the next logical step in progressing in my ever one-sided love for a particular hockey team is to buy our very own NHL® branded jersey. 
Now before you say, "but Kon! I live in my parents basement where all of my expenses are paid for! What little income I have coming in through my failed endeavours go towards covering my walls entirely of jerseys. I don't need such a guide!" Well, this guide is much more intended towards the responsible shopper who simply has other needs for their hard earned money. 
As such, the first or next jersey that you should buy is of #88 on the Calgary Flames, the only worthy #88 in the entire National Hockey League®, Andrew Mangiapane. Thank you for reading.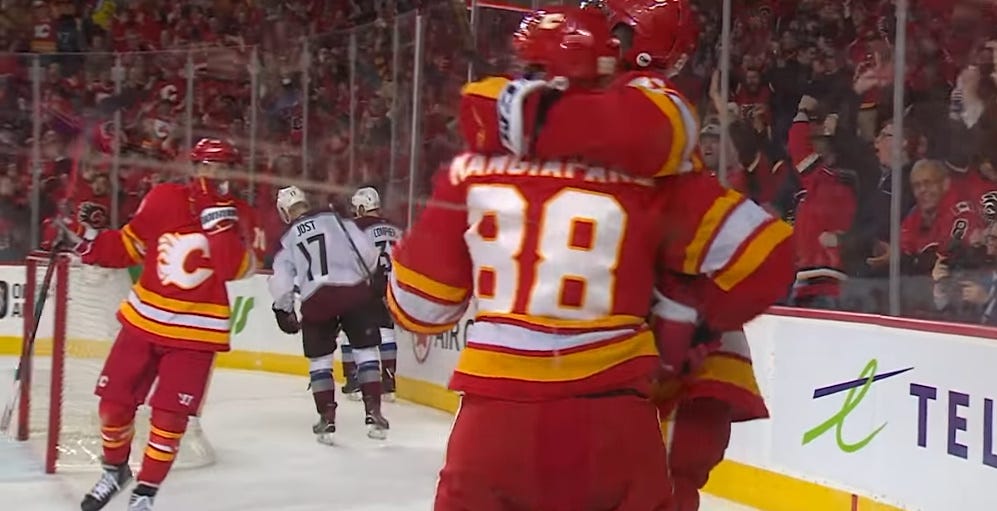 What, you need a reason? It's Mangi! 
Well if you are gonna be that way then, here are a couple of (obvious) reasons.
First off, his name. Mangiapane. Say it out loud. Sounds good already. Add a little flair to the end, and you can humour yourself for the rest of your afternoon. It fits perfectly as a 5 syllable word in any crowd chanting style song such as the ever classic "Hey Baby(Uhh, Ahh)" released in July of 2000 by DJ Ötzi. While the song was originally intended to refer asking a lady to be thy girl, it seems very intentional of Mr. Ötzi to add the extra hey before baby in the chorus such that Mangiapane's name fits ideally when his name replaces these two words in the song. 
That's not even mentioning that Mangiapane is in fact Italian for eat bread. Unless you are gluten free, how much more do you need? By having a Mangiapane jersey you are secretly commanding everyone who looks at your back to consume focaccia. 
Secondly, just look at the way he plays. A small, yet aggressive puck handler and retriever, never afraid to go into the net even if there are three, not as cool players standing there, each at minimum a foot taller than him. He is a corsi nerd's dream and absolutely loved by the 200 hockey men® club. Even if he tried his hardest, no one could ever hate such a good man. 
Lastly, there is a big reason why such a tiny player is so fearless on the ice and it's because he built like an inter-modal freight train and has the caboose to match. Mangiapane has a prominent posterior that irradiates the dummy thicc energy which your heart desires deep down inside. 
So once you recover from the worst recession since the great depression caused by a global pandemic which has taken the lives of thousands, keep the name Andrew Mangiapane in your minds and in your hearts. Since that is a great -no, the greatest- hockey player to have the honour of being crudely heat-pressed on the back of your Flames jersey. 
---
Ramz' Ass-trology: Earth
We talk all things astrology, baby. No ass, sorry for the clickbait.
By Ramina (@raminashlah)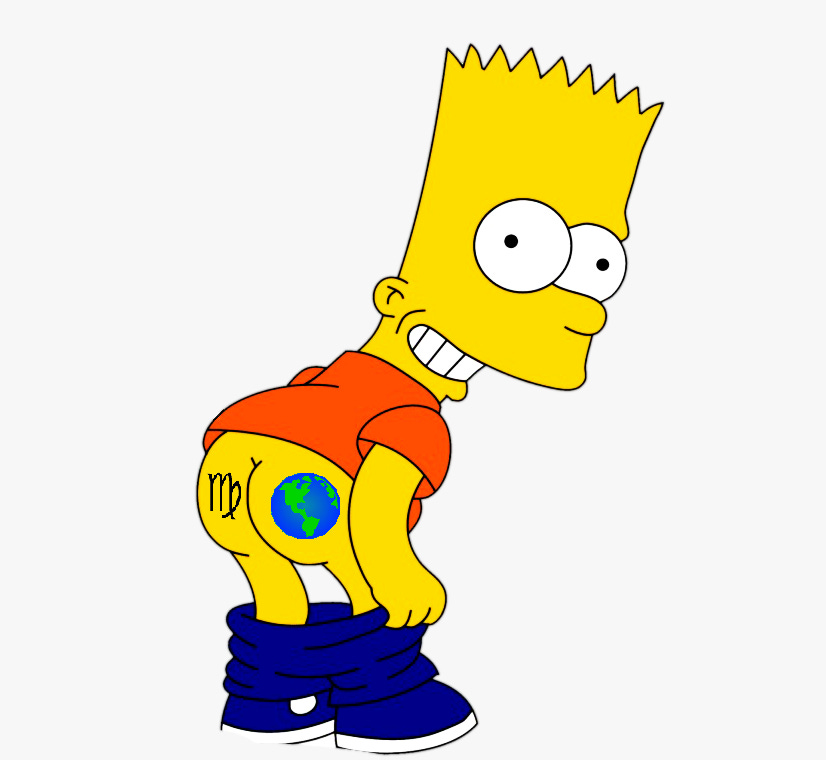 Welcome to my Flames Astrology series! Over the next four weeks, we'll be having some fun and talking about Astrology and how that applies to the players. This isn't meant to be taken seriously and Astrology isn't meant to be used offensively. It'll be like a "This player's kind of impulsive when he has the puck, it could be because he's a ___." This is simply meant to be for fun.
Just a warning that I am still learning and I'm by no means an expert, so take everything with a grain of salt. It's also worth noting that many people have different takes on the signs, what they mean, and what their personality traits are like, so be sure to keep in mind that if I say something here that you don't necessarily agree with, that's ok too! Everyone has their own experiences with different signs that play a part too.
Intro
I won't get into the basics or too intense of details because that's way too lengthy and dull, but I suggest reading up on them if you're interested! I'll be talking about the players and their signs and how that reflects into how they play and their off-ice personalities if I'm able to.
For this series, we're going to look at their Sun sign (this is the sign as you know it, if you were born on April 24th, then you're probably aware that you're a Taurus) and their Moon signs. The Moon sign can be described as your inner self, meaning if you're a Taurus but you also have some characteristics that match, say a Gemini, there could be a good chance that your moon sign is a Gemini. It's basically what you are when you're at your most comfortable. Unfortunately, I'd love to talk about the Rising signs, which is kind of like your mask (how people perceive you at first impressions), however, I don't know their time of births so we won't be talking about that.
If you're interested in finding yours, here is a great chart. I'll also be using this for the players, but I'll also be using what I already know as well to discuss everything. Before using the chart on each player, I'm going to guess what their Moon sign is, see if it matches what I say, and then I'll give my thoughts on what I think their Rising sign could be.
In this series, I'm going to split it up into the four elements (Fire, Earth, Air, and Water). Today, we'll be starting with Earth because it has the least amount of players. Be sure to come back next week where I'll cover the Air signs!
Element: Earth
The Earth element consists of Taurus, Virgo, and Capricorn. The Earth signs can be described as the "most real" and the most grounded of the elements. They're the most down to earth (do you get it, because Earth) and they're very loyal.
Taurus
The first of the signs today is the Taurus. Taurus's positive traits are that they're sensible, determined, patient, and reliable. However, they can be stubborn, inflexible, possessive, and can struggle with change. The lone Taurus on the Flames is Oliver Kylington. When I think of Kylington, I think of patience, but also of impulsiveness and indecisiveness. He's patient with waiting for his full-time role at the NHL level, but he can be impulsive with the puck, as he wants to prove himself, and with that impulsiveness comes indecisiveness, as he's not always sure of the best move to make and makes a poor decision. Him being patient and wanting to prove himself are qualities of a Taurus, but his indecisiveness and impulsiveness are of something else. To me, they look to be Aries or Libra. Aries can be impulsive in a positive way, as they take action, and Libras are the most indecisive of the group.
Just looked it up and his Moon sign is a Libra, so go me, starting strong! The website says that people with a Moon in Libra have a strong need for partnership. While that applies to romantic or friendly partners, we can apply it on the ice. In my opinion, he's not like a Rasmus Andersson or a Mark Giordano, who do fine on their own, he needs to rely on a strong partner. If I had to assume his Rising sign, I would say I wouldn't be surprised if it was a Scorpio or a Virgo. Scorpios are loyal but can be a bit impulsive, but when I first saw Kylington, I thought he seemed quite shy and quiet at first, which can be traits of a Virgo.
Virgo
Next up is Virgo! The only Virgo is Mark Jankowski. Virgos can be very reliable, practical, organized, and meticulous. If you're planning a trip, having a Virgo is a good idea. However, they can also appear to be shy and over-critical of themselves and others. When I think of the Virgos I know, I see impulse and not being able to learn from past mistakes. Unfortunately for Jankowski, I don't see him as reliable or practical, and I definitely see him repeating the same mistakes, but he seems like he can be over-critical of himself. We are all also appropriately-critical of Jankowski. I'm guessing his Moon sign is Aries or Taurus, as he seems determined, but can be selfish and over-ambitious at times.
After looking it up, his Moon sign is Capricorn. Capricorns are described as ambitious, independent, and practical, but can be pessimistic, competitive, and appear to be cold towards others. Well, as I said earlier, he seems over-ambitious, but for me, it's not so much in a positive manner. He does appear to be competitive as well, so I'll give him that. The website describes his Moon in Capricorn as reserved and cautious, and also that his success comes by other people. I mean, yeah. Whenever he scores a goal, you know it was because of someone else's good play (Sorry Janko). For his Rising sign, I'll guess it's either Leo or Aries. The first impression I had of Janko was that he was excited, determined, and confident. Leos are proud (in a good and bad way), and Aries can be ambitious, but selfish as well.
Capricorn
The final sign is Capricorn, which I described in the paragraph above. The two Capricorns on the team are Tobias Rieder and Derek Ryan. Interesting, both very good penalty-killers. When I think of Tobias Rieder, I think of forgettable (sorry), but also determined and hard-working. For Derek Ryan, I think of pride in a good way (not too over-confident or image-obsessed), hard-working, but inflexible (stubborn). I'm going to guess that Rieder's Moon sign is Sagittarius or Aquarius and Ryan's Moon sign is Aries or Sagittarius.
Alright, Rieder's Moon is Leo and Ryan's is Sagittarius, so in total, I was 2/4, not terrible. Why I thought Ryan, and Rieder for that matter, were Sagittariuses is that they're both confident in the sense that they don't mind taking risks (penalty-killers) but they seem like they still need some variety, in that they don't want that to be their only role, especially Ryan. The website's description of Ryan's Moon in Sagittarius is that he likes to throw himself in the unknown and adventure, but that could be a negative as he takes too big of risks doing that. As I said, he's confident in the sense that he likes taking risks! I love being right. Rieder's description of his Moon in Leo is that he's brave and takes risks (as I said), but he's emotionally very demanding. Unfortunately, I don't know him well enough, so I can't exactly agree or disagree. My first impression of Ryan was a Gemini, as he seemed imaginative and curious, and Rieder seemed like a Taurus, in that he's determined and wants to be comfortable, but can struggle with change, so those are my Rising sign predictions!
That's all for this week, be sure to come back next week for more! I hope you enjoyed it and maybe learned something new today!
---
Up next week:
We'll take a look at how the Flames performed in their playoff games

And we'll take a look at the Flames' next playoff opponent (provided, yknow)

Dillon Dube's new Unabomber look: hot, or cause for concern?

More Ass-trology (with real ass this time! No fake ass! Definitely not clickbait again!)